The consumer goods in industry -particularly the areas of
tableware and kitchenware
- is extremely competitive these days. Itís hard for
designers
to come up with products that address a new function. After all, there are only so many gadgets you can need to crush garlic or open a bottle of wine.
To differentiate themselves in the marketplace, savvy designers know that new designs are always in demand, even for such seemingly mundane tools bowls and toasters.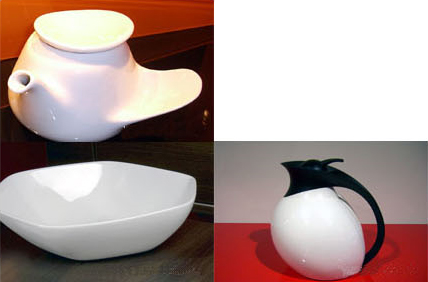 But good design is rarely enough. In order to sell, the products need to communicate as well, whether itís a new way of enjoying a meal or new ideas for saving time, space or money.
One of the main driving forces these days is globalization. As it continues to take hold, new forms are evolving, particularly in the area of tableware. Infusions of other cultures are changing the look of traditional plates and flatware. No longer are plat.es just round. Rather, they are made to fit the type of dish or meal being served. These include new categories of dishes made specifically for sauces and sides.
This exposure to global tastes also influences how we eat. New designs allow families to move away from the traditional dinner table and out into other living spaces in the home and even outdoors. The change in eating venues has also created designs that are more organic, where form follows function in new and exciting ways. While traditional fine china holds onto the geometric classics such as round, oval or even square, informal tableware is being made in exciting new shapes and styles, something to match not only every occasion, but also every style of food imaginable.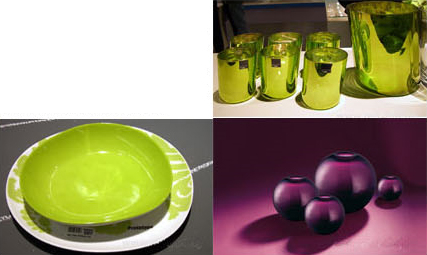 But the trends donít end with shape. New colors are coming on the scene as well, fueled in part by fashion, but also by new manufacturing techniques globalization brings to the table. Bright new colors such as apple green and lemon yellow have come on the scene, and a new shade, lagoon blue, is beginning to gain favor. The entire spectrum of berry colors is very popular right now, as is pink. Black and white are always classic choices, but look for them to be accented with bold colors to create contrast.

Cutlery is also experiencing change. The auto industry has perfected new methods of producing finishes o steel and housewares designers were quick to seize on these ideas. The result: cutlery with black surfaces instead of the traditional silver finish.

Tough families have strayed from the dining room in recent years, the kitchen is increasingly being brought into the living room and other areas. Many new cooking appliances such as Rechauds, which can be used as a wok, a grill or a fondue, allow the meal preparation to be moved away from the kitchen and into the living area. This is a direct influence of the Asian culture.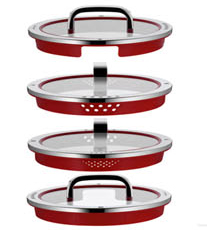 Finally, new materials are beginning to make their mark on the kitchen. Silicone is finding its way into cookware in new and exciting ways. Because silicone has high heat resistance, good insulating qualities and noise suppression capabilities, it is well suited to a variety of cooking situations. For example, a silicone ring that has different-sized vents inside the lid. The lid can then be adjusted to four different sized openings and thereís when the lid is placed on the pot.