---
Share +





- url:
---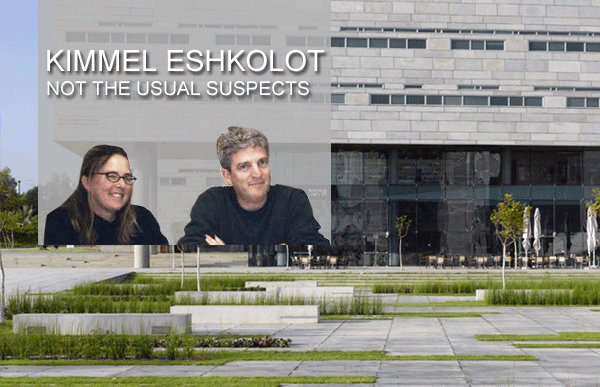 Kimmel Eshkolot Architects. Not the Usual Suspects

Etan Kimmel and Michal Eshkolot-Kimmel are unusual architects. Not only are they two of the top architects in Israel, they decided to become partners instead of working against each other within the relatively new and competitive architectural field in the country. They are also married to each other.

Israel is a young country, its modern expression only being in existence for a little over fifty years. Jerusalem, for example, is a physical reflection of the cultures and architectural style of the periods, religions, and nations that governed it over the centuries. The city has been in existence for over 3,000 years, which means that the fifty years since the foundation of the State of Israel is really just a brief moment and also responsible for an unprecedented drive to construction. It's this background that Kimmel-Eshkolot and Kimmel, who are representative of the modern architectural field in Israel, find themselves working in and contributing to.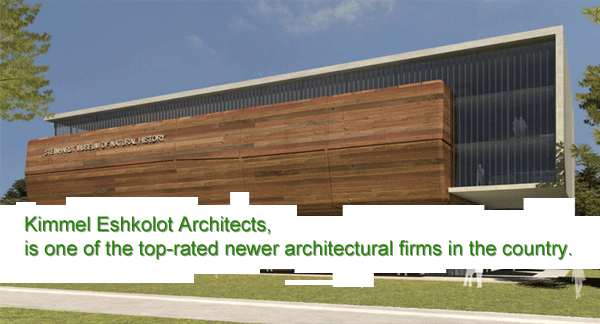 Their architectural firm, Kimmel Eshkolot Architects, is one of the top-rated newer architectural firms in the country. Michal Kimmel-Eshkolot is a 1985 graduate of the Technion Israel Institution of Technology and currently lectures at Tel Aviv University. She has also served as the chair of the Tel Aviv Association of Architects. Etan Kimmel also graduated from the Technion in 1985, and has been invited back several times as a guest lecturer. He has also had additional architectural training in the Netherlands.

Kimmel Eshkolot Architects, as a firm, has focused on a wide variety of projects, including public buildings, educational institutions, and renovating existing buildings. They are well known for winning architecture competitions, having won seven since their first in 1990. They have also won several prestigious awards, most notably the Prize of Erez Israel Yaffa in 2004, which was presented to them by the President of the State of Israel.

One important project that demonstrates the firm's commitment to excellent, as well as their architectural philosophy, is the Davidson Center, a museum devoted to Israeli history, located in the center of an archaeological park overlooking the Temple Mount, the site of the Second Temple and where the Dome of the Rock and Al-Aqsa mosques now stands. When Kimmel Eshkolot won the competition in 1996, they were a small, new, and struggling young firm (and Michal and Etan were both in their thirties), but by the time the Davidson Center was completed in 2001, they had become one of the most important architectural firms in Israel.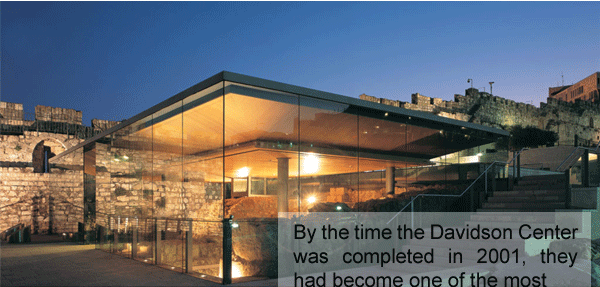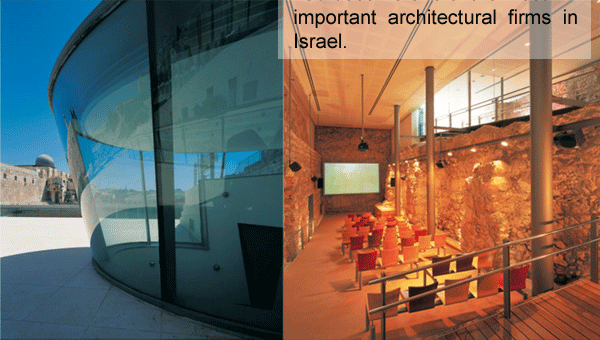 Another building Kimmel Eshkolot has designed is a high-rise tower located between Tel Aviv's Tzedek and Florentine sections. Their goal was to disrupt the surrounding neighborhood, with its historic and quaint homes and small businesses, as little as possible. Michal has stated her pride in how much time it takes for observers to figure out if it's a new or old building. That's how successful they were in designing the building so it resembled what was around it, and to preserve the historical character of the neighborhood.

As a relatively new firm, Kimmel Eshkolot Architects is a perfect metaphor for Israel, a young country with roots that go back for thousands of years. The firm isn't much interested in preserving the past, but it recognizes that history should be taken into account, even in the designs of new buildings.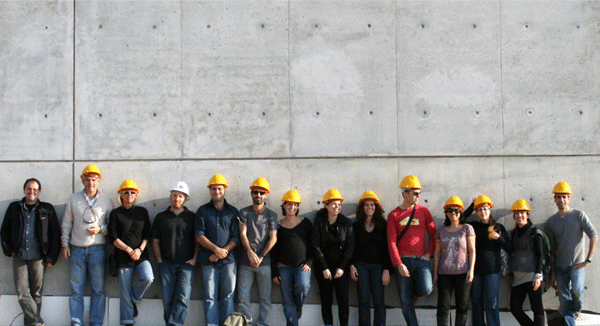 Pictures courtesy of: www.kimmel.co.il/