For a time the use of wallpaper in home interiors fell way out of fashion. The style was seen as decidely traditional and not forward in the design world. Now, the use of pattern on contemporary walls is making a comeback. Maybe you'd like to give it a try, but you're concerned you'll hate it then have to destroy your wall by peeling/scraping/sanding it off. The solution: VINYL.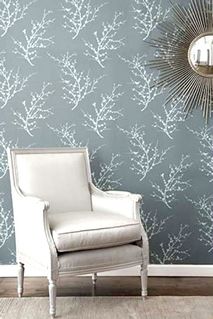 If you've ever installed (or removed) old wallpaper you know what an absolute pain it can be: it's messy and getting it to line up right on the first try is almost impossible. But with the modern version of self-adhesive, vinyl-coated coverings you can skip the glue and best of all, if you mess up just peel it off and try again.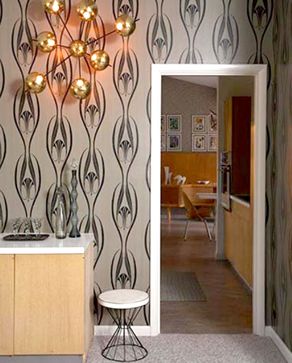 A brand called Tempaper makes a terrific variety in patterns that range from classic to funky modern. The company uses traditional techniques and modern materials to produce the temporary wall coverings. According to company literature, the "printing process incorporates the traditional technique of gravure or intaglio copper plate engraving with state of the art materials to bring a classic look and feel to the finished product."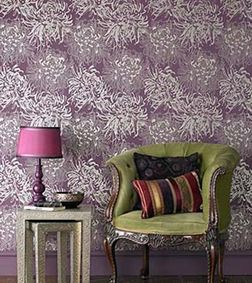 To maintain a modern look, stick to papering just one or two small walls in an open space. This way the wallpaper will accent the room like art or accessories and it won't be overbearing. So go ahead and give it a try. And if tomorrow you decid you're over the neo-baroque trend, those fleur-de-lis can be gone in flash!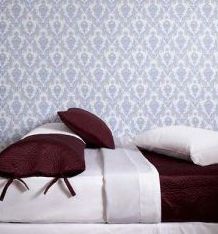 photos: bobbyberkhome.com
---
Share +




- url:
---